Healing properties
CLIMAX, PULMONARY TUBERCULOSIS, URINATION, SPASMS, DUODENAL ULCER, LIVER, WOMEN'S DISEASES
Silver Cinquefoil has been known since ancient times as a blood-restoring, anti-inflammatory and soothing agent. The whole plant, especially the roots and rhizomes, contain a large amount of useful substances.
Silver Cinquefoil is known as an effective remedy for the stomach, relieves pain during menstruation, is suitable for rinsing the mouth and throat, and is recommended as an anti-diarrhea remedy for school-aged children and adults.
Experts in folk medicine advise the use of Silver Cinquefoil for pulmonary tuberculosis, hernia, expectoration of blood, uterine prolapse and as a rather strong diuretic to remove sand from the bladder.
Folk medicine suggests using Silver Cinquefoil as a tea for women in case of convulsions in the lower part of the body, leg spasms, ailments related to menstruation and in case of stomach ailments – stomach and duodenal wounds, diarrhea, gastritis, pain in the abdominal area and hemorrhoids.
Folk medicine says that Silver Cinquefoil is quite effective in the treatment of female, liver and urinary system diseases.
Silver Cinquefoil can be used as a diuretic, used in nephritis, cystitis, kidney stones, prostatitis, ailments related to menstruation and climax, uterine bleeding.
Experts in folk medicine advise to use Silver Cinquefoil in case of asthenia (Asthenia gr.. astheneia – weakness), a disease state manifested by rapid physical and mental fatigue, increased sensitivity, instability of attention. It is also recommended for nervous conditions, depression, headaches and toothaches, blood purification, swelling, and joint pain relief. It is also recommended for rinsing with angina, inflammation of the oral cavity, and bleeding gums.
Advises to drink Silver Cinquefoil tea for climacteric ailments.
It is recommended to drink a decoction of the whole plant in case of stomach-intestinal ailments, liver diseases.
Tibetan medicine considers Silver Cinquefoil a good antiseptic, and experts in Mongolian folk medicine Silver Cinquefoil it an excellent remedy for stomach and intestinal diseases.
It is recommended to use the decoction in case of whooping cough, bronchial asthma, migraine, gastritis. Aqueous decoction and infusion are advised by herbalists to be used in epilepsy and convulsions, and as a sedative in nervous disorders.
+ Holiday Gift for You- 1 pc. Natural Healthy Tea Set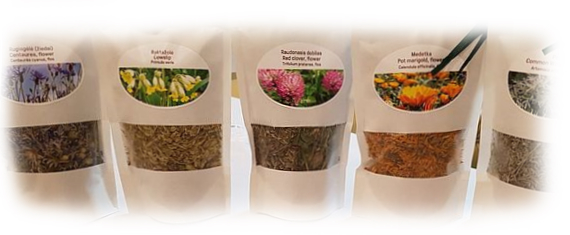 Silver Cinquefoil Tea:
2 heaping teaspoons pour ¼ liter of boiling water. Allow to settle for 10 minutes, strain. It is recommended to drink 2-3 cups daily, drink as tea as hot as possible and in small sips, preferably unsweetened.