Active ingredients
Catnip herb contains essential oil (0.2-0.7%) consisting of carvacrol, citral, nepetalactone; coumarins, flavonoids, ascorbic acid (125-159mg%), glycosides, saponins, minerals and tannins.Catnip herb contains a pleasant lemon-scented essential oil. The most important part of the essential oil in catnip is nepetalactone. In addition, catnip contains tannins and terpenes.
Healing properties
Catnip promotes sweating, treats and protects against colds, regulates the menstrual cycle, calms the irritated central nervous system, stops bleeding and lowers high body temperature.
Patients with anaemia, central nervous system disorders, rheumatism, difficulty breathing, shortness of breath, headache and high body temperature.
Catnip tea promotes sweating, lowers the temperature, making it very suitable for colds, and diluted tea can be given to children.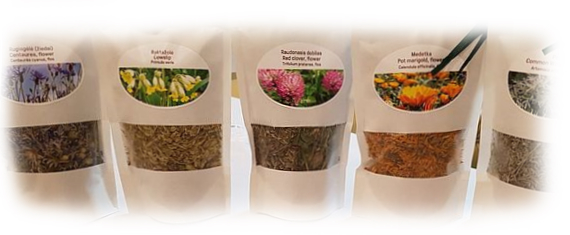 Catnip infusion also suppresses spasms, relieves expectoration, has a calming effect, reduces bloating, promotes indigestion, treats anaemia, insomnia or tension-induced headache. However, frequent and heavy consumption of catnip is not recommended.Catnip preparations have antimicrobial, anti-inflammatory and antispasmodic, sedative, expectorant, body-strengthening properties. Catnip herb and preparations are used in case of gastrointestinal disorders; they improve appetite, strengthens the body's resistance to disease.