Active ingredients
All parts of the plant contain essential oil (it contains cineole, thujone, pinene, salvene, borneol, camphor and cedrene). In addition, the leaves contain tannic and bitter substances, mucus and organic acids, vitamins C, B1, P, PP and mineral substances (potassium, calcium, magnesium, iron, manganese, copper, zinc, aluminum, strontium).
Healing properties
Medicinal sage has anti-inflammatory, astringent and bactericidal properties. The tannic and organic acids present in the plant, as well as some components of the essential oil, inhibit the reproduction of bacteria, and have a particularly fast and strong effect on golden staphylococci. Sage preparations are used to rinse the oral mucosa and throat in the treatment of sore throats, as well as rinsing or tampons help with bleeding gums, loose teeth, against periodontosis, and treat purulent foci of the teeth. Sage improves digestion, reduces fermentation and gas accumulation in the intestines, removes mucus from the respiratory tract and stomach.
Sage preparations strengthen the whole body, protect against stroke, and are also used externally for chronic skin diseases. Sage strengthens the central nervous system, reduces high blood pressure, relieves spinal pain, stops bleeding, treats respiratory diseases, helps cough, stimulates the release of bile juice and urine. Sage preparations are taken for gastritis, inflammation of the gallbladder and bladder, stomach and duodenal ulcers. In addition, sage effectively reduces night sweats, which are characteristic of tuberculosis, chronic bronchitis, pneumonia, various infectious diseases, and the climacteric period.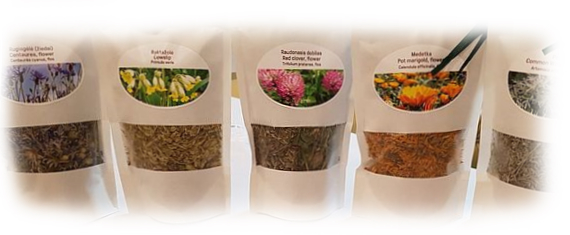 Sage can improve memory and information processing processes in people with Alzheimer's disease. Anti-inflammatory effect – sage can help with any inflammation
Type 2 Diabetes – Research has shown that sage lowers blood cholesterol and triglycerides in people with type 2 diabetes.
May help those with tuberculosis; Reduces stomach pain; Reduces menstrual cramps; Cures asthma
Treats diarrhoea; Reduces heavy sweating; Slows down the aging process; Improves blood circulation; Improves hearing;
Helps to recover faster after illness; Helps children who have concentration problems; Disinfects and kills bacteria; Treats stomach ulcers; Helps with inflammation of the liver; Reduces hand shake; Improves memory; Has accumulated all the necessary amino acids.
Sage has been used medicinally since ancient times. The name of the plant comes from the Latin word "salvare", which means to heal, to save. There was even such a saying: "Why should a man die if sage is blooming in the garden?
Infusions and decoctions
* For inflammation of the respiratory tract, stomach or intestines, kidneys or liver, shortness of breath or diarrhoea: pour a spoonful of chopped medicinal sage leaves with 2 glasses of boiling water, cover and leave for an hour, then strain. Drink half a glass of this infusion 3 times a day before meals.
* For sinusitis: pour 2 teaspoons of chopped sage leaves in half a glass of boiling water, cover and leave for an hour, then strain. Put 4 drops of this suppository in each nostril 5 times a day.
* Life-prolonging and central nervous system-calming infusion of sage flowers: put 90 g of sage flowers in a container, pour 800 g of vodka and 400 ml of water, cover tightly and leave in a sunny place for 40 days. Take a spoonful of this infusion (with water) before meals.
* Decoction for gastritis, digestive tract disorders, stomach and intestinal pains: pour a spoonful of medicinal sage leaves with half a liter of boiling water, heat on low heat for 5-7 minutes, cover and leave for half an hour, then strain. Drink half a glass of this decoction 4 times a day half an hour before meals.
* Cough-treating sage milk: add a teaspoon of sage leaves to a glass of milk, pour into a pot, cover and bring to a boil over low heat, let cool, then strain. If you have a cough, drink this hot decoction before going to bed
Attention: sage preparations are not recommended for pregnant women and people with epilepsy. You should consult your doctor or pharmacist before using sage preparations.
+ Holiday Gift for You- 1 pc. Natural Healthy Tea Set