The bark of the common oak (Lot. Quercus robur) is enriched with phenolic compounds that give the plant color or protect it from ultraviolet rays.
The latter substances are beneficial to human health because of their anti-inflammatory, antioxidant and anti-cancer effects.
The bark of common oak is rich in yeast, flavonoids, phenolic compounds. An oak bark-made pharmaceutical form: an infusion and decoction, has been used since the Middle Ages as an astringent for topical burns and wounds, and has been used to rinse sweaty feet.
In fact, oak bark is still widely used externally as a healing tool for wounds – in case of bedsores, abscesses, rinsing the scalp to strengthen the hair, hair loss or dandruff.
Gastritis and / or diarrhea have also been treated with oral administration. Bark decoction has been shown to inhibit intestinal and gastric bleeding and is used to treat burns and other skin lesions.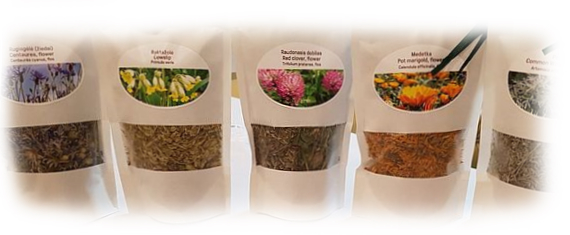 Recent biomedical research shows that polyphenols found in oak bark can protect against radiation and pathogens, protect against cancer, cardiovascular disease, diabetes, osteoporosis, neurodegenerative diseases such as Alzheimer's disease.
The researchers also note that the bark of Q. robur is a promising plant material as a source of antioxidant and antimicrobial activity. Due to these properties, the infusion is used in the case of the oral cavity, inflammation of the throat – rinsed with a decoction.