Active ingredients
tannic substances, bitter substances, silicon compounds, essential oil, organic acids, flavone quercitin, K, B group, PP and C vitamins, ascorbic acid, mineral substances, tannins, choline.
Healing properties
Group: For the respiratory system, For pain, For the activity of the cardiovascular system, For the digestive system and metabolism
The first and most important feature of this herb is to manage the liver, spleen, pancreas, capable of overcoming jaundice and even cirrhosis of the liver. So it can be a real salvation for those who have already finished their keg of beer, and for those who are still drinking it.
Common agrimony, by cleaning the liver and the whole body, will help drive out allergies, psoriasis, rashes, and parasites. A strong decoction chases away angina, disinfects the mouth, washes the vocal cords for singers. It is good to drink sorghum tea in case of anemia, rheumatism, loins. According to the old books on herbalism, it also cures diseases of the kidneys, bladder, heart, stomach – that is, almost everything. It is used as an antidiarrheal and expectorant herb, to treat cystitis or bronchitis.
Since it is non-toxic, it is also suitable for small children – for coughs, diarrhea, and for older children who wet the bed at night after falling asleep. Common agrimony blood sugar in type 2 diabetes, strengthens immunity in leukemia, myeloma.
A good "cleanser" for chronic rashes.
Stops internal bleeding – uterus, lungs.
Attention: Only one case should not be used medicinal earth – in case of severe constipation.
+ Holiday Gift for You- 1 pc. Natural Healthy Tea Set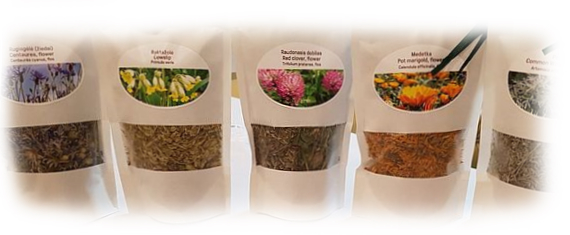 Usage
A weaker tea is used: 2-4 teaspoons of the herb are brewed with a cup of hot water and kept for several hours. Drink a cup a day.
Inflammations of the digestive tract, colitis, intestinal inflammations are also treated with this decoction. It is recommended for inflammations of the liver and bile ducts, cirrhosis, and jaundice. Weak tea is used. It also helps against gallstones that have formed or are forming. Given to children for diarrhea.
A decoction is used to gargle the throat, it helps against cough and hoarseness. Stronger teas are used. 20 g of dry mass is boiled in 200 g of water, maintained for 2-3 hours. The throat is rinsed with a warm decoction. Suitable for people who talk a lot – conference speakers, event hosts, singers