Active ingredients
Thyme herb contains 0.1-1.2% essential oil consisting of 30% thymol, 20% carvacrol (common thyme), cymol, pinene, etc. In addition, the raw material contains about 7% tannins, up to 9% minerals, organic acids, about 17 mg% vitamin C, bitter. Among the 39 components identified in it are carvacrol, p-cymene, linaol, myrcene, borneol, etc., and especially abundant (20-54%) thymol, which has a strong antibacterial and antiviral effect.
Healing properties
This plant is one of the strongest natural antibiotics.
The flavonoids in thyme relieve spasms of the respiratory tract, stimulate the activity of the bronchial mucous membranes, and the terpenoids cleanse and activate the respiratory system, so thyme teas and decoctions are effective in the treatment of both acute and chronic bronchitis, asthma, emphysema, whooping cough and other lung diseases, inflammation of the upper respiratory tract, angina, cold ailments.
The effectiveness of thyme in the treatment of respiratory and skin diseases has been proven in medicine. Scientists are investigating other possibilities of application of thyme, which are known to herbalists and traditional folk medicine from many generations of experience. Thyme tea is taken in case of indigestion, flatulence, stomach ache (due to gastritis, colitis), diarrhea, parasitic worm infection, arthritis, children's dyspraxia (coordination disorder), bedwetting.
Thyme decoction is used to rinse the mouth and throat in the treatment of laryngitis, tonsillitis, pain, bleeding gums, toothache, and is also used to disinfect hard-to-heal, purulent wounds. Fungal diseases of the skin, eczema, rosacea, ringworm are treated with thyme; they relieve itching. Researchers from Leeds Metropolitan University (UK) say that thyme can help get rid of acne (acne vulgaris).
In addition, thyme is an effective sedative, it strengthens the nervous system and stimulates good energy. This has been known for a long time. Thyme was placed under the pillow to stop nightmares and to dispel melancholy. And indeed, a pillow with thyme herbs is an excellent remedy for the treatment and prevention of all diseases of the nervous system. It will get rid of insomnia, bad dreams and provide a calm, deep sleep.
Thyme baths will refresh the body and spirit. To make an infusion, you need to pour two glasses of dried thyme with two liters of boiling water, keep it warm for 10-15 minutes, strain it and pour it into the bath after filling it with water at body temperature. After bathing, you don't need to wipe yourself off, but wrap yourself in a bathrobe or a large towel, lie down in bed and, after covering yourself well, take small sips of hot thyme tea with your favorite sweet. The body must be still for an hour or half an hour and sweat. It is important for problems with chronic insomnia, nervous irritability, neurasthenia, psychasthenia, obsessive neurotic states, nervous tension, depression and stress, mood swings. Since the biologically active substances here do not enter the body through the digestive tract as when taking medicine internally, but are absorbed through the entire surface of the body, a bath with thyme is surprisingly effective.
Method of preparation tea
1 teaspoon dry or 1 tbsp. boil a spoonful of fresh chopped thyme in a cup of boiling water. After holding for 10 min. to strain Drink 1-4 cups of this tea a day for cough, respiratory tract and other acute infections. It can be sweetened with honey, it further enhances the effect. It is also useful to inhale the steam of the tea while drinking.
Mix equal parts of thyme, primrose and plantain herbs. 1 tbsp. pour a spoonful of the mixture into 150 ml of boiling water, keep it covered for 10 minutes, strain it when it is absorbed. It is a remedy for cough and bronchitis.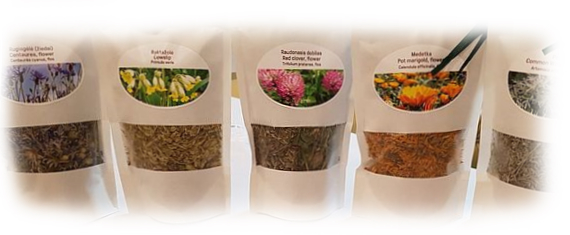 Tea or infusion is used to rinse the mouth in cases of gum disease, sore throat. The decoction is used to wash small wounds. Thyme tea is thought to help relieve the symptoms of a hangover.
+ Holiday Gift for You- 1 pc. Natural Healthy Tea Set