Active ingredients
The medicinal properties of wormwood are determined by bitterness (Absinthin), essential oils and tannins. Wormwood contains keta lactones A and B, oxylactone, artemisinin, succinic and malic acids, carotenoids. The leaves contain vitamin C. Capillin, found in wormwood, has bactericidal properties, acts on fungal diseases, is considered an active antibiotic.
Healing properties
Wormwood is very bitter and is often used as a medicinal plan. The main indication is gastrointestinal disorders. Used in folk medicine against gallbladder, liver diseases, worms. It is used in patients with reduced appetite and respiratory diseases.
Ayurveda assigns the wormwood to the group of antiparasitic plants (krutigna karma). It is great for fighting parasitic, bacterial, fungal and yeast infections. Pliny wrote that a traveller carrying wormwood would not feel tired on a long journey. Avicenna recommends wormwood tea drinking against seasickness.
Wormwood tea is also drunk during hard physical and mental work, when the body is weak. Dried wormwood normalizes stomach activity. Usually taken in the morning to improve digestion in gastritis with decreased gastric juice. Wormwood has a bile-stimulating, appetite-enhancing, anti-inflammatory effect. Wormwood can be used to treat alcoholism.
Bitter but useful wormwood "Do not rush the sweet to swallow, and to spit bitter ", – this proverb is especially true of wormwood.
The bitter taste of wormwood stimulates the body's vital forces, gives a great tone and cleanses the body. All herbs that have bitterness improve digestion. Wormwood tea is a great tool for treating diseases of the stomach and gastrointestinal tract, bile, and improving appetite. Poor digestion, loss of appetite, heaviness in the stomach, bloating often mean that there are problems with bile. Gallstones, impaired bile drainage, chronic inflammation are treated with bitter wormwood, which is great for both stomach ailments and bile dysfunction.
If bile dysfunction is minor, you can improve your health by drinking a cup of wormwood tea daily.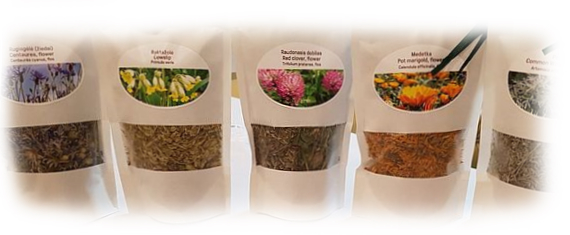 Wormwood tea is also drunk during hard physical, mental work, in the presence of general weakness of the body.
Although the wormwood has an extremely bitter taste, it is possible to get used to it. Trying to sweeten wormwood tea makes no sense: bitterness and sweetness do not go harmoniously, and sweetening weakens the effect. If you cannot drink wormwood tea due to its bitterness, it is advisable to mix it with centaury and peppermint. The tea will still have a bitter taste, but it will be more pleasant due to the aroma of peppermint. Take dried wormwood, centaury and peppermint in equal parts. 
Wormwood tea is not the first remedy in the treatment of influenza or colds, but it is necessary to mention that wormwood acts as a bitter tonic, improves well-being, accelerates recovery, mobilizes the body's protective reactions.
Wormwood is also used in the production of liqueurs and wine, such as absinthe and vermouth.
Like all medicines, wormwood tea should not be used continuously. If you drink this tea daily, it is necessary to take breaks for several weeks. Wormwood preparations should not be used during pregnancy and breastfeeding.
Wormwood has a bile-stimulating, appetite-enhancing, anti-inflammatory effect. Wormwood can be used to treat alcoholism.
Wormwood tea can be drunk not only hot but also cold. It is also possible to drink with food, but the effect will be less.
+ Holiday Gift for You- 1 pc. Natural Healthy Tea Set