Active ingredients
Cornflowers are rich in mineral salts, pectin, which gives a bitter taste. Herbs are rich in calcium, necessary for healthy bones. They also contain antioxidants and flavonoids that can reduce the risk of developing serious diseases. Cornflowers contain potassium and tannins, which help restore the body's normal acidity. They are extremely rich in vitamin C, folic acid and other organic compounds that detoxify the body. Herbs contain bitter glycosides, anthocyanins, coumarins, flavonoids, mucus, organic acids and minerals (potassium, calcium, copper, selenium, zinc, etc.).
Healing properties
Cornflowers have disinfectant, cough suppressant and anti-inflammatory properties. Therefore, they have long been used for coughs, especially if it is chronic. Cornflowers also help cure angina. In addition, cornflower promotes bile secretion, improves liver and kidney function, removes fluids, so it is suitable for swelling and oedema. Drink cornflower tea in case of inflammation of the bladder and urinary tract.
Cornflower flowers suppress anxiety, relieve muscle and joint pain, stimulate stomach and liver function, soothe irritated skin, reduce eye swelling, improve the immune system. Cornflower extract can be used as a prophylactic against cold infections and flu.
Cornflower tea strengthens the immune system, reduces anxiety and relieves digestive disorders.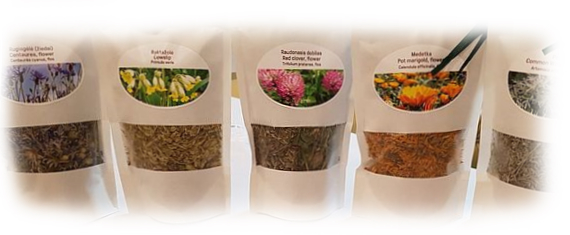 Cornflowers with their healing properties are used in traditional medicine. They have antibacterial and anti-inflammatory effects, stimulate the excretion of urine and bile, so they are suitable for curing of kidney stones, inflammation of the bladder, inflammation of the kidneys, some diseases of the liver and gallbladder, gastrointestinal disorders, they stimulate the appetite, activates, promotes gastrointestinal secretion. Cornflowers are suitable for relieving the symptoms of upper respiratory diseases (cough, symptoms of colds, hoarseness), reducing fever. They also help against dandruff, strengthen hair, relieve headaches.