Active ingredients
Thyme herb contains 0.1-1.2% essential oil consisting of 30% thymol, 20% carvacrol (common thyme), cymol, pinene, etc. In addition, the raw material contains about 7% tannins, up to 9% minerals, organic acids, about 17 mg% vitamin C, bitter.
Healing properties
Infusions, decoctions. Included in the composition of expectorant herbal mixtures. "Pertusin" and other expectorants are made from thyme extract.
Thyme has disinfectant and soothing properties.
Decoction of thyme is used against bronchitis, cough, colds, insomnia, it improves digestion, promotes the excretion of urine, relieves pain, also is used against worms.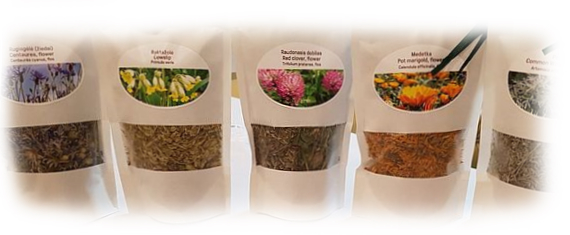 Tea or infusion is used to rinse the mouth in cases of gum disease, sore throat. The decoction is used to wash small wounds. Thyme tea is thought to help relieve the symptoms of a hangover.