Active ingredients
Leaves contain 2 % saponins, 3 % carotene, up to 2.5 % ascorbic acid, flowers contain up to 4.7 % ascorbic acids, saponins, flavonoid compounds, underground parts contain 5-10 % saponins, 0.08 % essential oil, glycosides; all parts of the plant contain 7 % mineral substances.
Healing properties
Cowslip infusion is used for the treatment of respiratory diseases, it also inhibits inflammation, promotes and facilitates expectoration in bronchitis, pneumonia.
In folk medicine, cowslip is used against rheumatism, chest pain, dizziness, epilepsy, colds, chronic constipation, migraine, also as a sweating-promoting drug.It is advisable to drink hot tea of cowslip flowers before bedtime against these ailments (linden-blossom, plantain, chamomile or marigold flowers can be added to it).
It is recommended for use in patients with hypovitaminosis, anaemia and general weakness. Relieves and suppresses coughing.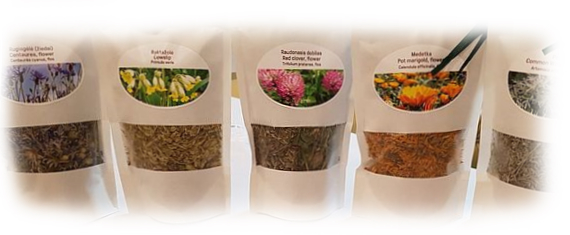 The infusion of crowns separated from the flowers is an effective sedative, it treats nerve diseases. This preparation is especially effective in overactive children and those with sleep disorders.
Flowers – against bronchitis, for strengthening of the body in hysteria, paralysis, against dizziness, migraines, insomnia, inflammation of the bladder, diseases of the joints and various forms of rheumatism.