Active ingredients
Glycoside myricitoside, minerals (calcium, iron, iodine),fat, fibre, vitamins C, E, B1, beta carotene, essential oils, betulin, flavouring substances, flobafen, lignoceric alcohol, proteins, sugar, tannins.
Healing properties
For Cardiovascular system activity, for Urinary and genital system, for Digestive system and metabolism, against Dermatological diseases
This plant having medicinal properties is used in a traditional medicine. It constricts blood vessels, suppresses inflammation, has a bactericidal effect, so it is suitable for the treatment of inflammation, dilated veins, bleeding, ulcers, also for urinary excretion promotion.
Common hazel leaves effectively:
– relieves the symptoms of benign prostatic hyperplasia,
– strengthens hair and prevents hair loss.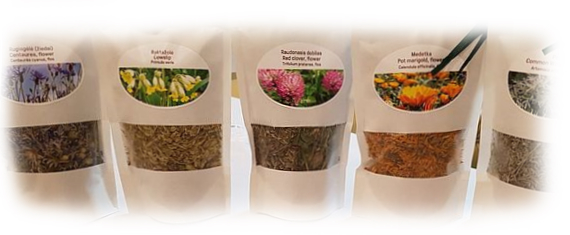 Pour one tablespoon of dried hazelnut leaves or bark with a glass of water, heat, then leave for an hour. Then strain. Such a decoction should be drunk within one day.Hazelnut leaf tea promotes the excretion of urine.Leaf infusion to strengthen hair: In a glass of boiling water pour two tablespoons of dried hazelnut leaves, hold for an hour, then strain. Dilute the resulting infusion with a litre of boiled water. Use the infusion to wash your head every other day.